Hunt Slonem's colorful serigraphs look to me like more saturated versions of Paul Gauguin paintings, and with similar rich colors and themes. Because of my interest in vintage and my current (and former) job, I'm always learning something new about the art and design of old, and I'm enamored by Slonem's work!
Though known for his Post-Modern bird and bunny paintings (inky outlines of the little critters repeated and hopping all over the canvas that you've probably seen), it is Slonem's vibrant serigraphs of furniture, textiles, and yes, birds of the early 80s that I truly love! I aspire to live in a home full of the colorful global pieces and globs of wacky 70s furniture depicted in his amazing art. These pieces are a bit pricey, but you can buy several of them through Houzz. So here they are for your viewing pleasure: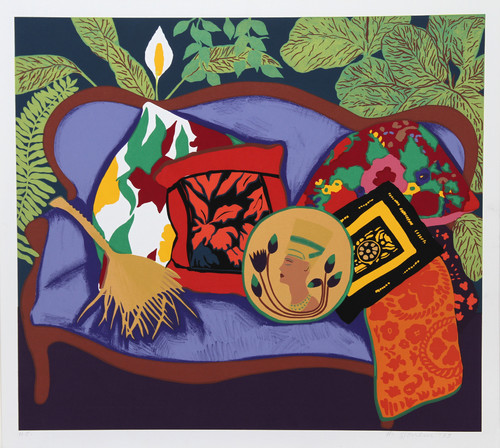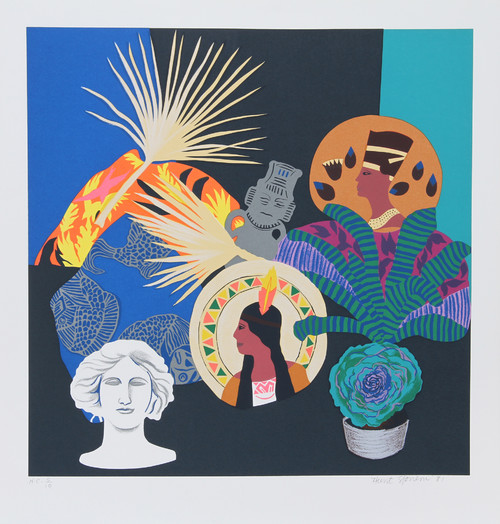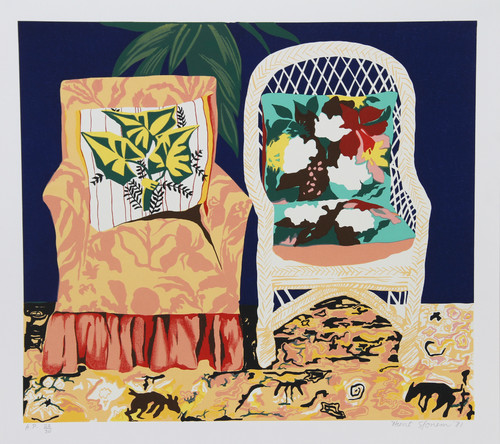 What I love about these paintings is the content: rooms layered with funky, floral patterned pillows and chairs in tropical upholstery, exotic birds and butterflies, objects from around the world. And of course, the forms and colors Slonem uses to represent them. His work is serious retro artwork porn.